Event Report (Coleman)
2022.10.19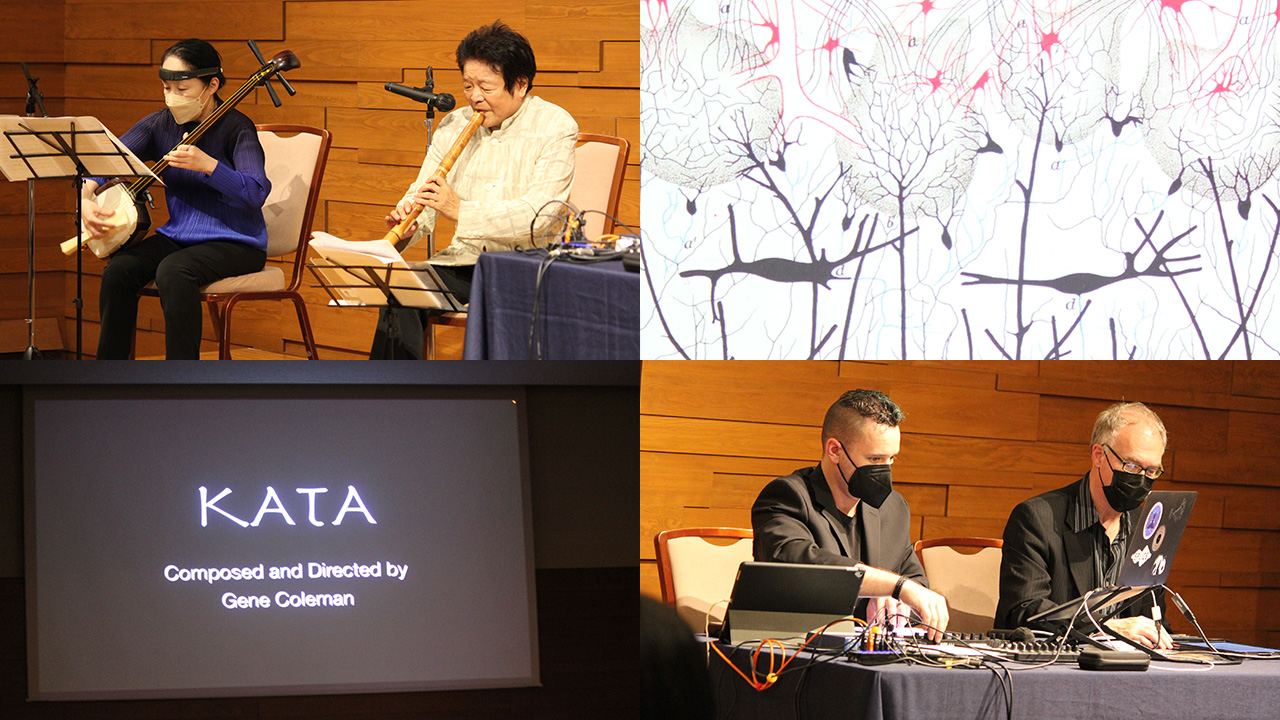 On September 28th, the U.S.-Japan Creative Artists Fellow Gene Coleman and his team presented the world premiere event of the film version of "KATA," a multidisciplinary work featuring Contemporary and Traditional Japanese music, Martial arts, Video, and Neuroscience technologies.
The KATA Project seeks to foster unity, collaboration, and friendship between the United States and Japan through the power of knowledge, artistic expression, and cultural exchange. According to composer Gene Coleman, KATA is a "Docu-Opera" – a unique multidisciplinary composition combining traditional Japanese music, martial arts, contemporary music, and video. It tells a story about the relationship between our physical and virtual worlds, one that is rooted in concepts from Zen and recent developments in Neuroscience.
In the program's second half, the team played two examples of what they call Neuro-Music, which utilizes KATA Technology that they developed for this project. Together with Shakuhachi player Akikazu Nakamura and Gidayu-style shamisen player Sansuzu Tsuruzawa, the team explored how the mind and body respond to the music giving new dimensions to composition and performance.