Event Report(Volta)
2022.10.19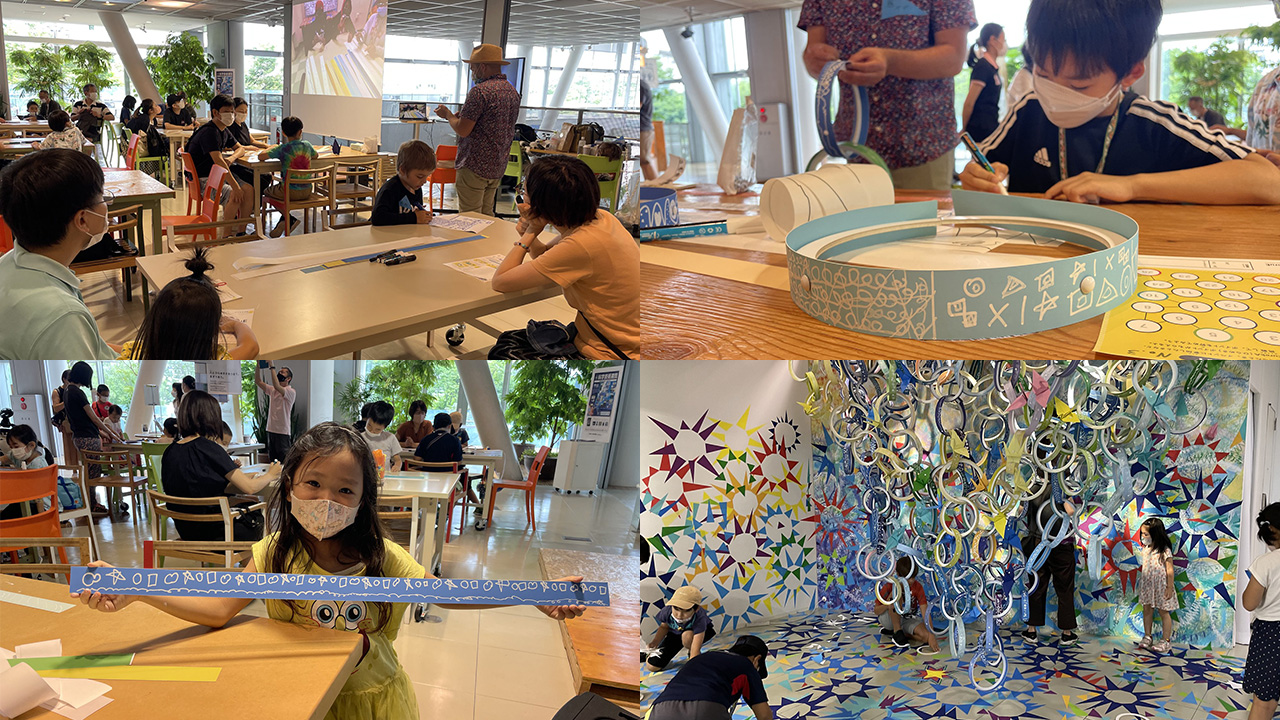 Last weekend, U.S.-Japan Creative Artists Fellows Ben Volta and Cho Kuwakado held a two-day art workshop, "United by Emotions," at the Panasonic Center Tokyo. 
Starting in 2020, the project member conducted workshops in various locations in Japan and the U.S. Artworks expressing children's "emotions" and "energy" were collected to create an installation work.
The exhibition of the artwork, which began in October 2021 at the Panasonic Center Tokyo, has come to an end with this workshop. Thank you to everyone who came! The children's works created in the workshop will be exhibited in various places around the world. Stay tuned for more news!