Exhibition Information (marksearch)
2021.07.07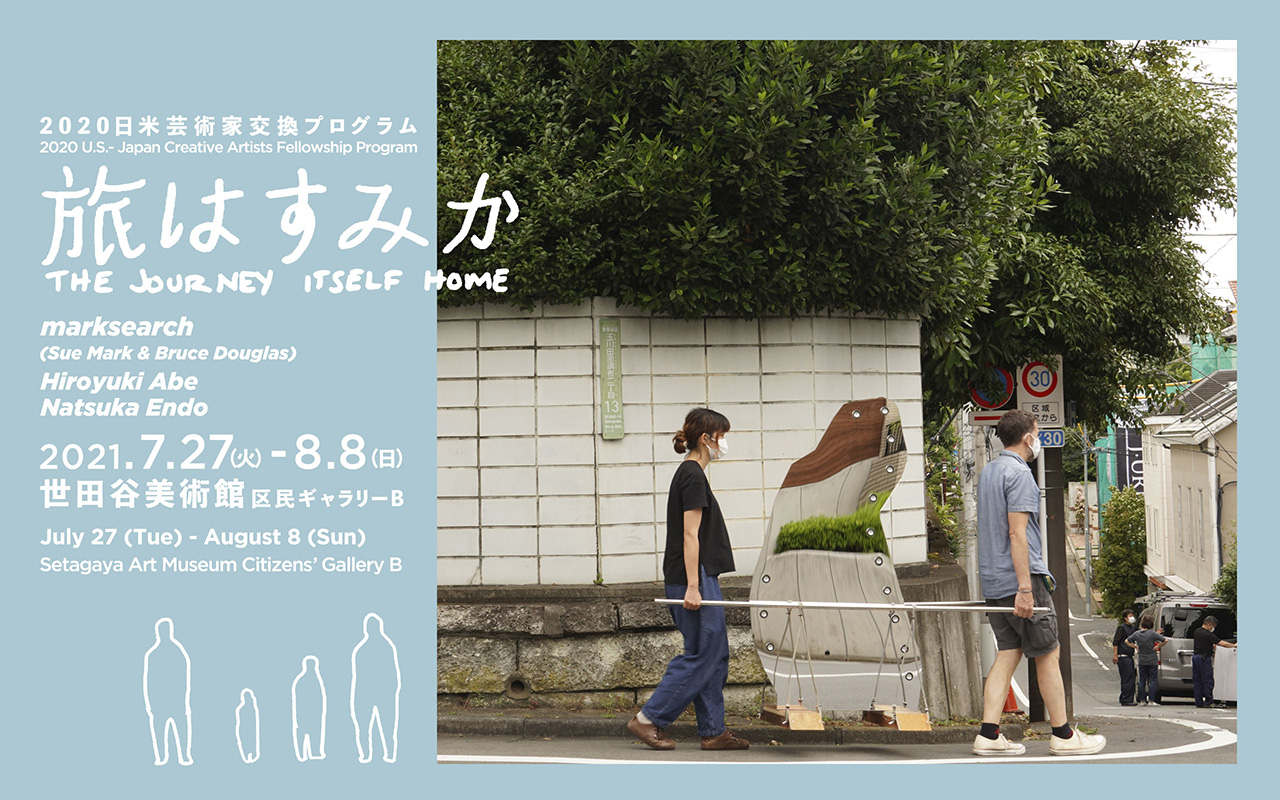 Exhibition: Tabi Wa Sumika —Journey Itself Home
Setagaya Art Museum, Citizens' Gallery B
July 27 (Tue) – August 8 (Sun) *
10 a.m.-6 p.m. Closed on Mondays
*The gallery will close at 3 p.m. on the last day.
Admission Free
<PROJECT WEBSITE>

A poetic act of radical caring to mark the 10th anniversary of the 311 Fukushima Disaster.

Oakland-based artists marksearch (Sue Mark & Bruce Douglas) in collaboration with Tokyo-based artists Hiroyuki Abe and Natsuka Endo, developed a virtual process to engage with young adults in the Tohoku region when it was not safe to travel. Using a trusted relational network, they recorded stories about safety, strength, and hopes for the future. From these recorded voices, the artists have created sonic haiku that is amplified through a trio of interactive, mobile sound monuments in the shape of tsunami stones.

On July 31 (Sat) and August 7 (Sat), the team will carry the monuments around the museum plaza from 10:30 am to 12:30 pm.
Visit the website for more details.

This exhibition has ended. Read the report from the project website.


====
This exhibition is a part of the 2020 U.S.-Japan Creative Artists Fellowship Program and the Tokyo Tokyo FESTIVAL.
Organized by: Japan U.S.-Friendship Commission and National Endowmennt for the Arts  
Co- organized by: International House of Japan
Supported by: Arts Council Tokyo, Tokyo Metropolitan Foundation for History and Culture / Asahi Shimbun Foundation / United States-Japan Foundation
In collaboration with: Setagaya City / Setagaya Art Museum / Agency for Cultural Affairs