Event Information (marksearch)
2021.02.25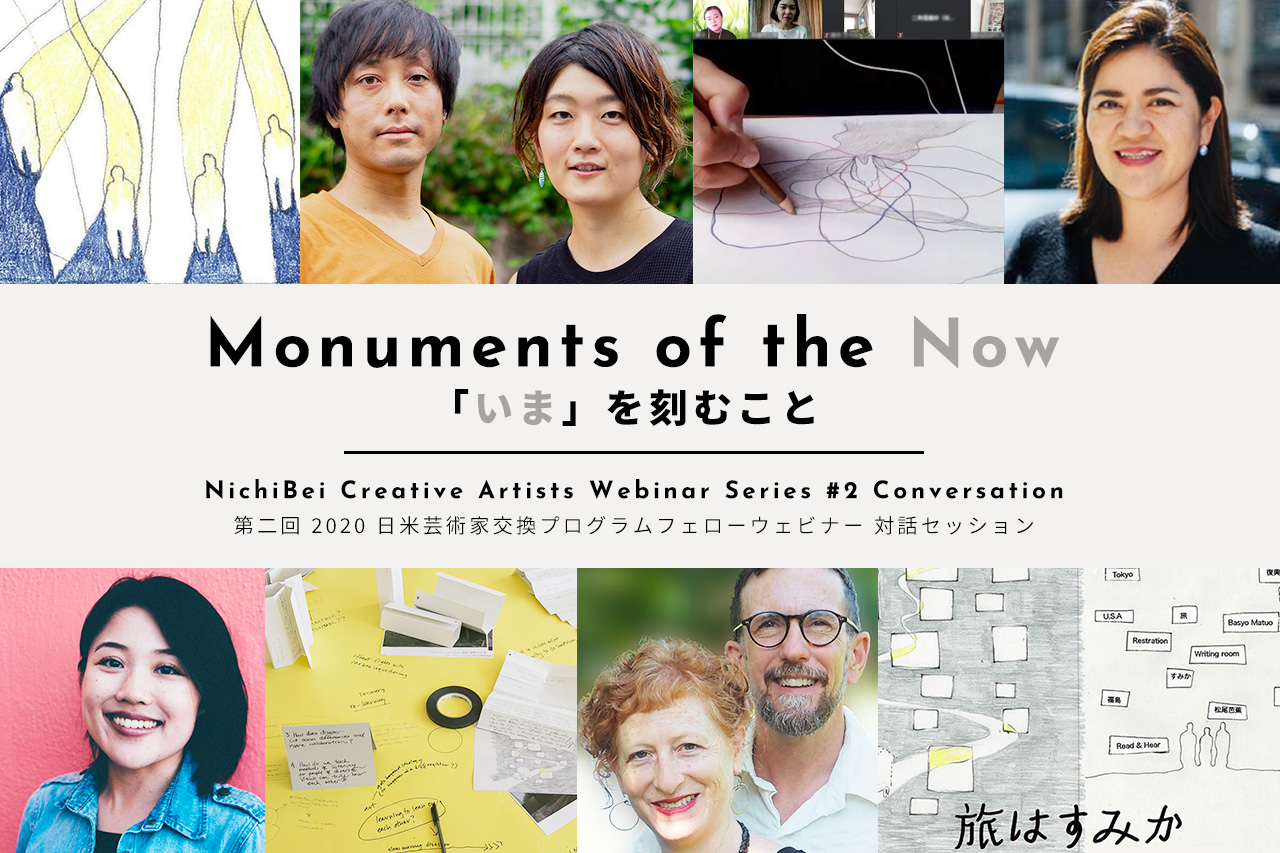 2020 US-Japan Creative Artists Fellowship Program Webinar Series Vol.2
Conversational session: Monuments of the Now

Friday, March 19, 2021, 2:30 pm (US / HST)
Friday, March 19, 2021, 5:30 pm (US / PST)
Friday, March 19, 2021, 8:30 pm (US / EST)
Saturday, March 20, 2021, 9:30 am (JAPAN / JST)
Language: English & Japanese
How do we begin again? 10 years after the Great East Japan Earthquake and in the midst of a global pandemic, learn how Oakland-based artists marksearch (Sue Mark + Bruce Douglas) and Tokyo-based artists Hiroyuki Abe and Natsuka Endo creatively approach community-engaged art when it is not safe to gather. Join a participatory conversation about their new work 旅はすみか/ Journey Itself Home, a memorial to the Tohoku region. Launching with the 2021 Tokyo Olympics, these interactive sound monuments feature the voices of young adult 3.11 survivors. Honomi Ijima, environmental scientist and cultural translator for the artist team joins. Miho Walsh, former Executive Director, Asian Cultural Council, facilitates this dynamic round table.
This event is hosted by Japan-U.S. Friendship Commission (JUSFC) in collaboration with East West Center and International House of Japan.
REGISTER HERE.
This event has ended.