Event Information (Volta)
2022.06.29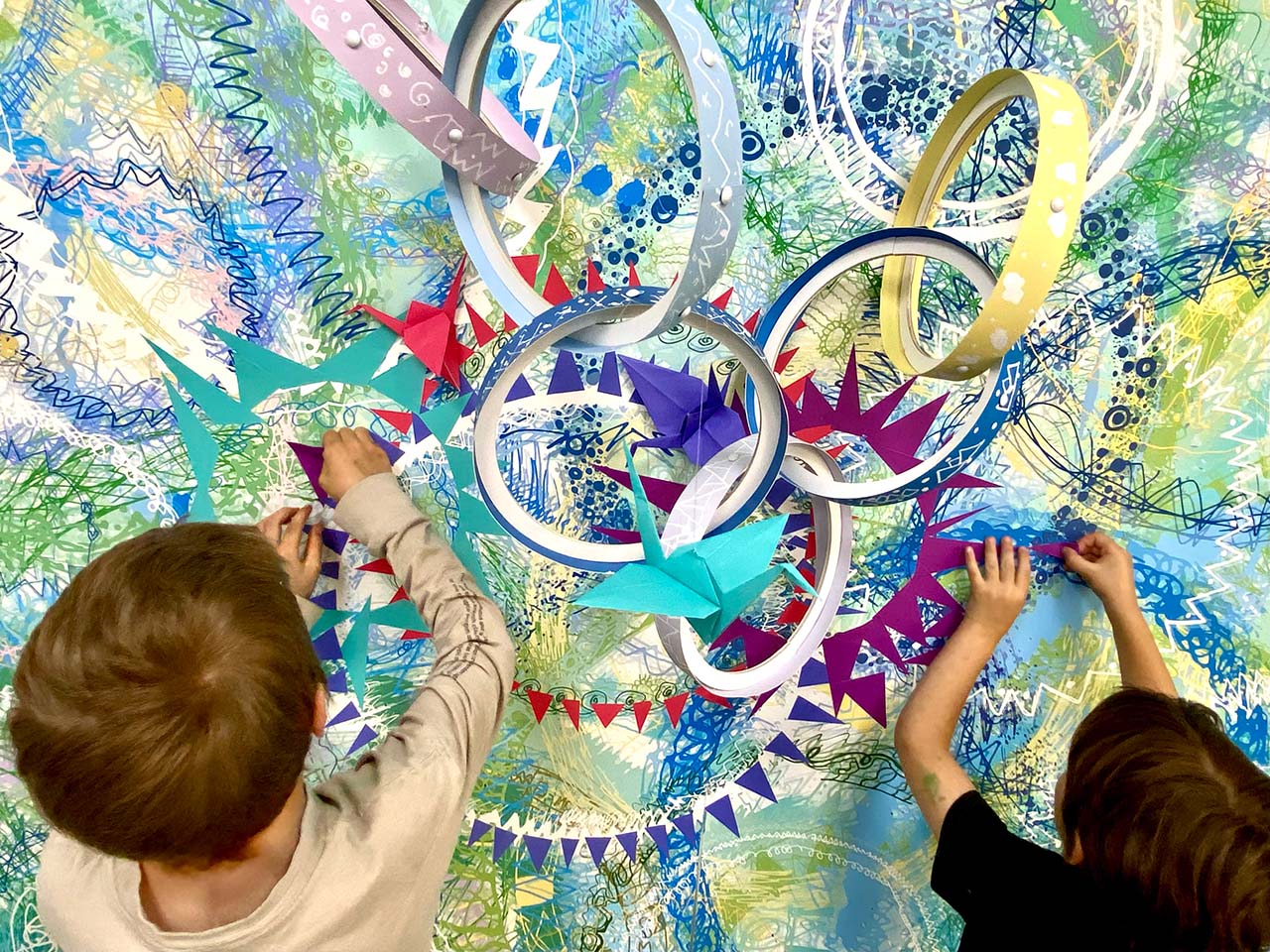 The art workshop led by the U.S.-Japan Creative Artists Fellowship Program Fellows Ben Volta, and Cho Kuwakado will be held next month in July at the Panasonic Center Tokyo in Ariake. Participants are invited to create the ring, which will be added to the expanding "United by Emotions" artwork, a collaborative piece of the children in the U.S. and Japan.

Read more about the project and the artists.

●United by Emotions Workshop
The theme of this workshop, energy, is the source of everything in science, art, and sports. Inspired by the energy expressed in creative movement, this workshop will ask children to draw lines and express their own energy and emotions to create beautiful rings.
After the exhibition is completed at the Panasonic Center, the cranes and rings will travel back to the United States and be added to a large United by Emotions artwork installed in the atrium at Bache-Martin Public School in Philadelphia.

Date & Time:
(1) July 16 (Sat) 11:00 am~12:00 pm
(2) July 16 (Sat) 2:00 pm~3:00 pm
(3) July 17 (Sun) 11:00 am~12:00 pm
(4) July 17 (Sun) 2:00 pm~3:00 pm

Target: Anyone can participate. (Recommended for ages 3-10 years old.)
Location: Panasonic Center Tokyo (map)
Admission: Free
Language: English/Japanese

Make a reservation
ALL BOOKED

●United by Emotions Walk-in Workshop Station (no reservation required)
Anytime during 1:00 pm-2:00 pm and 3:00 pm-4:00 pm on July 16 (Sat) and July 17 (Sun), visitors can create geometric ring designs overtop of the mural wall using thousands of colorful stickers with Ben Volta. Visitors are also invited to create colorful origami cranes that can be added to the wall or suspended within the ring sculpture.

*The program may be subject to change due to the outbreak of the new coronavirus.