Event Information (marksearch)
2021.05.24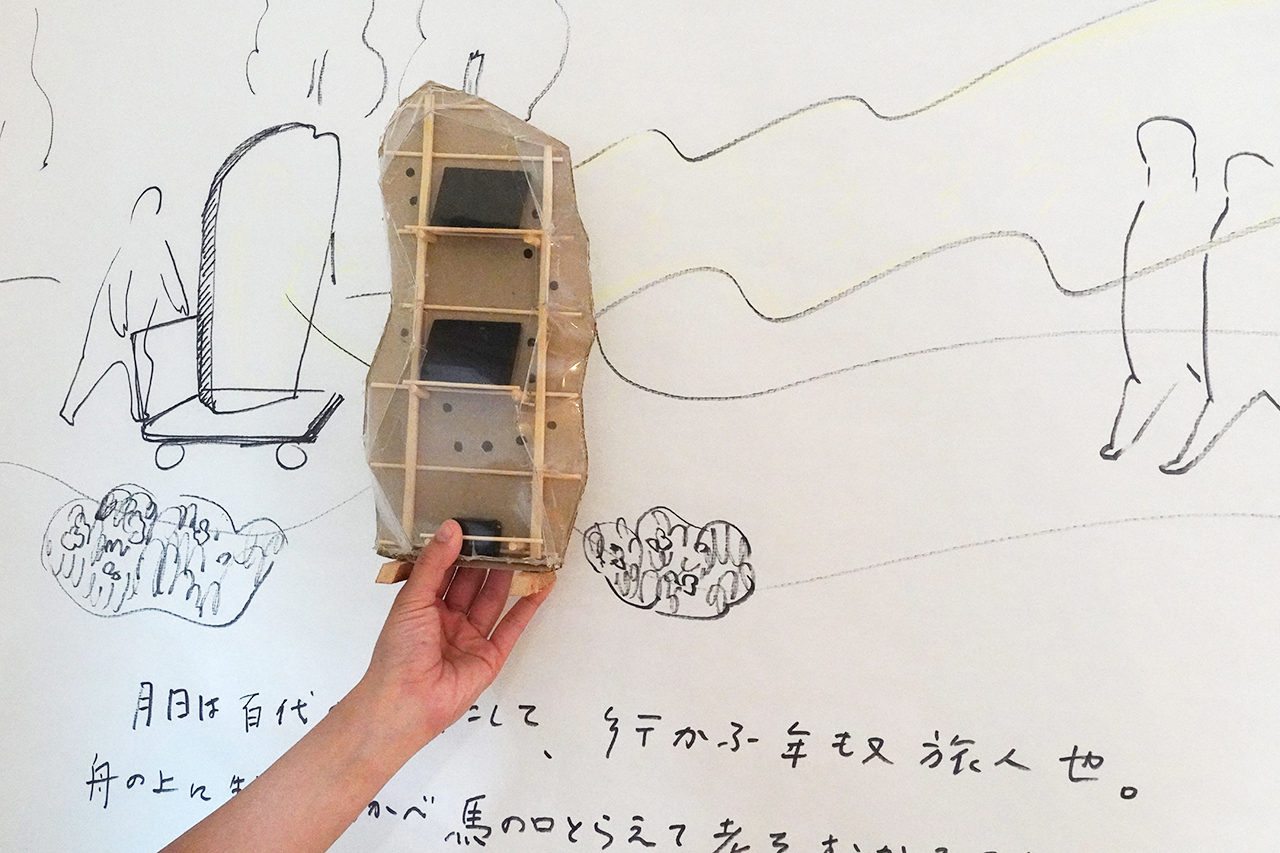 The artistic team of "Tabi Wa Sumika /Journey Itself Home", one of the five projects of the 2020 U.S.-Japan Creative Artists Fellowship Program, will temporarily display interaction sound monuments at Akasaka Hikawa Shrine and other locations in Tokyo from June 12 to July 18. This project is a socially engaged practice that asks the question of adaptation, hope, and the meaning of home. Prior to the final exhibition at the Setagaya Art Museum from the end of July, the artists will travel around Tokyo with monuments that play the voices of youths who experienced 3.11, and anyone who visits the site can experience and participate in the art.
The first display will be at the front of the large ginkgo tree in the precincts of Akasaka Hikawa Shrine on June 12 (Sat)8:30-11:30. The date is subject to change depending on the weather. Please follow Instagram for details.
Hikawa Shrine has a history of more than 1,000 years since its founding and is a 15-minute walk from the International House of Japan.
<MAP>