Online Presentations
2021.08.25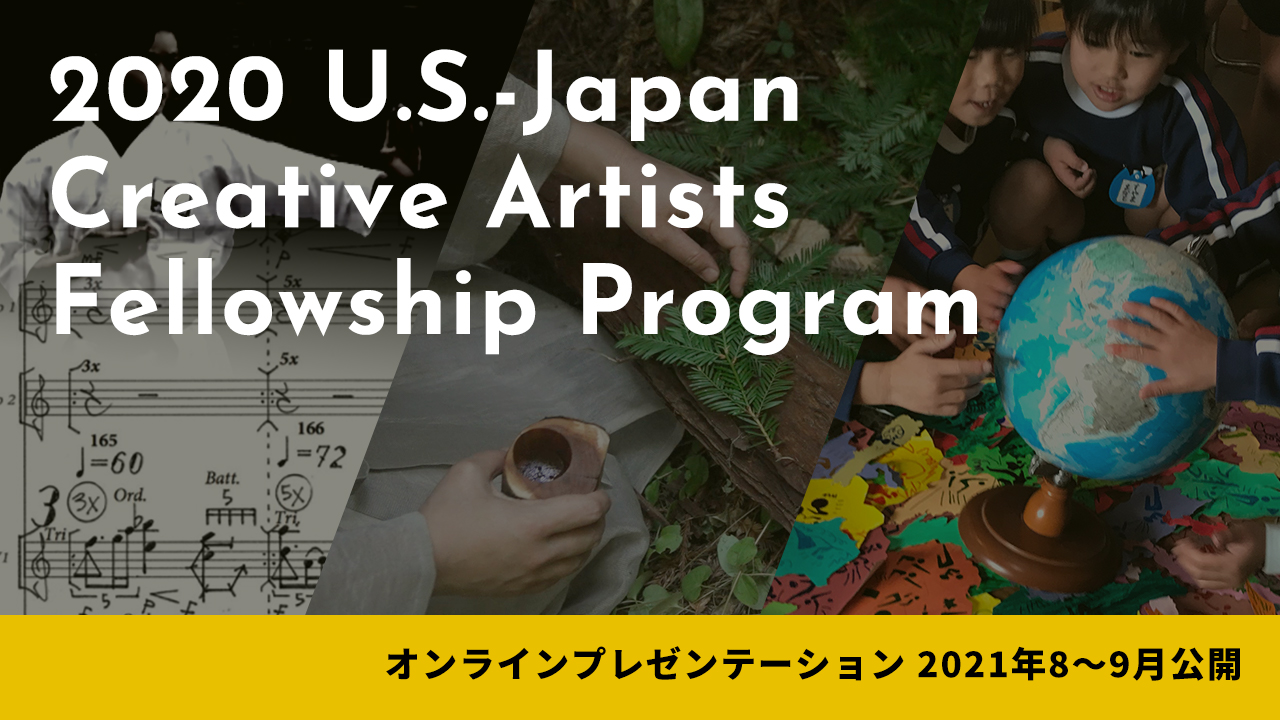 The 2020 U.S.-Japan Creative Artists Fellowship Program will release three projects on YouTube from the end of August to the beginning of September 2021.
●Short documentary "A Sense of Place"
This is a video work created by artist Jesse Schlesinger and chef Masayo Funakoshi based on the theme of sustainability in food. The original plan was to travel around Japan to build experimental restaurants, but it was prevented by the pandemic. Instead, the team decided to collaborate in California and explore sustainability through the lens of food and agriculture presented within an architectural installation.
*To be released on August 31*
●Music Video "KATA" (Special Edition)
A collaborative work by musician Gene Coleman, shakuhachi player Akikazu Nakamura, gidayu-style shamisen player Sansuzu Tsuruzawa, and musician/sound technician Adam Vidixis. The theme of the work, karate, is the oldest of the cultures introduced to the U.S. from Japan after World War II and is a symbol of cultural exchange between Japan and the U.S. This is a contemporary music concert in which the music is constructed based on the performers' movements and brain waves, in combination with traditional Japanese instruments. Originally a stage production, this time it will be presented as a specially edited film.
*To be released on September 5*
●Online Showcase "NichiBei Kids Public Art Project"
This is a video presentation of a series of public art created by artists Ben Volta, Cho Kuwakado, and Yasuyuki Sakura in collaboration with children in Japan and the United States. The theme of the work is energy and emotion. Some of the works will be exhibited in Tokyo at a later date.
*To be released on September 5*
Each of these works will be part of the Tokyo Tokyo FESTIVAL.
.